Wake up to gratefulness each day.
A Flavors of Gratefulness App is available for your iPhone® and iPad®. Click the App Store graphic to view information about the app and to download it from the App Store.

With Rabbi Shefa Gold's app you can awaken to all the many dimensions of gratefulness with Modah Ani. Wake up each day to a new melody to fuel the intention (kavanah) to see and recognize God's Face in the details of the upcoming day.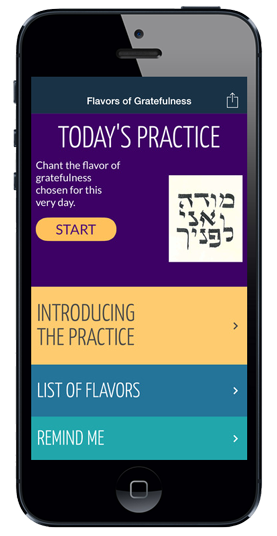 To listen to the 49 Modah Ani chants at this website, visit the Flavors of Gratefulness page.