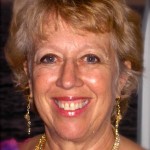 Rabbi Shefa Gold is a leader in ALEPH: Alliance for Jewish Renewal and received her ordination both from the Reconstructionist Rabbinical College and from Rabbi Zalman Schachter-Shalomi. She is the director of C-DEEP: The Center for Devotional, Energy and Ecstatic Practice in Jemez Springs, New Mexico. For more information about Rabbi Shefa, visit her page.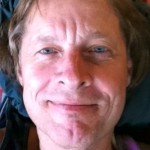 Rachmiel O'Regan, MA., Co-Director of C-DEEP: Center for Devotional, Energy and Ecstatic Practice. Shefa's husband, Rachmiel, has been a workshop and ritual leader, musician, chi qong teacher and holistic health practitioner for more than 30 years and a master's level counselor for over 25 years. For more information about Rachmiel, visit his page.
New Mexico Retreat Faculty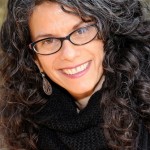 Judith Dack has been chanting with Reb Shefa since 1998 and joined the New Mexico Kol Zimra faculty in 2008 and she has served Kol Zimra cohorts 3, 4, 5 and 7. Judith created KZart, a community art making program as a special enhancement to the Kol Zimra experience. With the theme of soul discovery, she uses the transformative power of art in combination with chanting and writing. Judith welcomes each Kol Zimra participant to the experience of retreat with enthusiasm and joy. She is a graduate of the first cohorts of the Kol Zimra Chant Leaders Training and DLTI (Davvenen Leadership Training Institute). She has accompanied Reb Shefa on spiritual pilgrimage to Peru and Ecuador/Galapagos. Judith is active in the Jewish Renewal movement through her many years of service on the Aleph Board. She was best known as the yoga teacher for many summers and Shavuot at Elat Chayyim's Jewish Spiritual Retreat Center.
Judith currently resides in Boulder, CO where she has recently graduated from Naropa University with her Master's degree in Art Therapy & Transpersonal Counseling Psychology. Judith's psychotherapy practice specializes in treating young adults in transition. She is the mother of two grown daughters.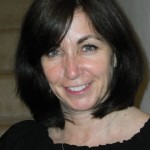 Yaffah Schnitzer has been chanting/studying with Reb Shefa since 1998 and joined the Kol Zimra faculty in 2008. She is a graduate of the first cohort of the Kol Zimra Chant Leaders Training and for many years, has convened a monthly Shabbat Chant Circle at Bethesda Jewish Congregation in Bethesda, MD. She teaches Israeli and sacred dance and has created KZance, a choreographed dance program that complements the Kol Zimra Chant Leadership training.
She holds a Master's Degree in counseling, and is also a passionate Jewish spiritual seeker, wellness coach and advocate, is a trained hypnotherapist, is certified in AromaTouch Technique, and is the drummer in the BJC Simcha b'Shabbat Band. Yaffah resides in Reston, VA with her husband, Rabbi Sunny Schnitzer. They have four grown daughters and a growing family!
East Coast Retreat Faculty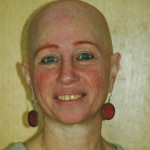 Rabbi Phyllis Berman has, since the early 1980s, been a leading Jewish-renewal liturgist, ritual-creator, story-teller, meditator, and spiritual director. She has assisted Rabbi Shefa Gold with Kol Zimra cohorts 1, 2, and 6.
From 1994 to 2005, Berman was Summer Director of the Elat Chayyim Center for Healing and Renewal. She is the co-author with her husband, Rabbi Arthur Waskow, of Tales of Tikkun: New Jewish Stories to Heal the Wounded World (1996), A Time for Every Purpose Under Heaven: The Jewish Life-Spiral as a Spiritual Journey (Farrar Straus & Giroux, 2002), and Freedom Journeys: Tales of Exodus and Wilderness Across the Millenia (Jewish Lights, 2011). She wrote two essays for the book The Tent of Abraham: Stories of Peace and Hope for Jews, Christians, and Muslims (Beacon, 2006).
She was chair of the board of the P'nai Or Religious Fellowship from 1985 to 1993 and a member of the board of ALEPH: Alliance for Jewish Renewal (when Pnai Or merged with the Shalom Center) from 1993 to 2002. Her articles on new ceremonies for women and new midrash have appeared in Moment, Worlds of Jewish Prayer, Tikkun, Jerusalem Report, and Good Housekeeping. She was ordained an Eshet Chazon (Woman of Vision) by the Jewish-renewal community in 1991 and as a Rabbi by the ALEPH ordination program in 2004.
From its founding in 2002 through 2008, she has been the key facilitator for the spiritual interfaith retreat group known as The Tent of Abraham, Hagar, and Sarah.
Berman founded (1979) and has since been Executive Director of the Riverside Language Program — a unique and renowned intensive school (located in New York City) for teaching English language and American culture to newly arrived adult immigrants and refugees from all around the world. Out of that work she co-authored a book of stories of the lives of immigrants, Getting into It, and several articles about the effect of American public policy on immigrants and refugees.
She has taught as a Visiting Scholar and led prayer services for synagogues, retreat centers, campuses, and interfaith conferences throughout the USA and the world: Israel, Beijing, Edinburgh, Geneva, Paris, Spain, and England.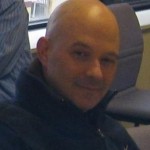 Carl Woolf is a student in the ALPEH Rabbinical program. His spiritual practices include music-making, davening, movement and meditation. A graduate of Kol Zimra 2, Carl has occasionally composed and led Jewish devotional chants. He also enjoys chanting Torah, Megillah, and so forth and enjoys leading Jewish services, ranging from traditional to creative. Carl has offered traditional text-study sessions and has led Jewish meditation circles.
As an ecumenical musician, Carl has accompanied a variety of Jewish prayer and chant leaders, including Reb Shefa, Reb Marcia Prager & Chazzan Jack Kessler, Kirtan Rabbi Andrew Hahn and Reb Hanna Tiferet Siegel, as well as several Hindu Kirtan wallahs. He is active in a couple of Klezmer bands, in a couple of volunteer symphony orchestras, and in Kol Libeinu, a Hebrew Kirtan group.
For his "day job," Carl is a software engineer.