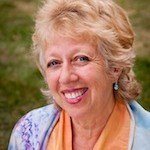 Rabbi Shefa Gold is a leader in ALEPH: Alliance for Jewish Renewal and received her ordination both from the Reconstructionist Rabbinical College and from Rabbi Zalman Schachter-Shalomi. She is the director of C-DEEP: The Center for Devotional, Energy and Ecstatic Practice in Jemez Springs, New Mexico. For more information about Rabbi Shefa, visit her page.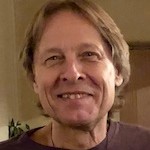 Rachmiel O'Regan, MA., Co-Director of C-DEEP: Center for Devotional, Energy and Ecstatic Practice. Shefa's husband, Rachmiel, has been a workshop and ritual leader, musician, chi qong teacher and holistic health practitioner for more than 30 years and a master's level counselor for over 25 years. For more information about Rachmiel, visit his page.
Additional C-DEEP Faculty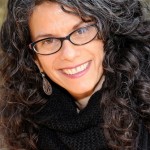 Judith Dack has been chanting with Reb Shefa since 1998, and she has served Kol Zimra cohorts 3, 4, 5, 7 and 9. Judith created KZart, a community art making program as a special enhancement to the Kol Zimra experience. With the theme of soul discovery, she used the transformative power of art in combination with chanting and writing. She is a graduate of the first cohorts of the Kol Zimra Chant Leaders Training and DLTI (Davvenen Leadership Training Institute). She has accompanied Reb Shefa on spiritual pilgrimage to Peru and Ecuador/Galapagos. Judith is active in the Jewish Renewal movement through her many years of service on the Aleph Board. She was best known as the yoga teacher for many summers and Shavuot at Elat Chayyim's Jewish Spiritual Retreat Center.
Judith currently resides in Boulder, CO where she graduated from Naropa University with a Master's degree in Art Therapy & Transpersonal Counseling Psychology. Judith's psychotherapy practice specializes in treating young adults in transition. She is the mother of two grown daughters.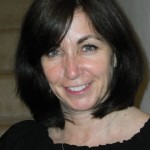 Yaffah Schnitzer has been chanting/studying with Reb Shefa since 1998. She is a graduate of the first cohort of the Kol Zimra Chant Leaders Training and for many years, has convened a monthly Shabbat Chant Circle at Bethesda Jewish Congregation in Bethesda, MD. She teaches Israeli and sacred dance and created KZance, a choreographed dance program that complemented the Kol Zimra Chant Leadership training.
She holds a Master's Degree in counseling, and is also a passionate Jewish spiritual seeker, wellness coach and advocate, is a trained hypnotherapist, is certified in AromaTouch Technique, and is the drummer in the BJC Simcha b'Shabbat Band. Yaffah resides in Reston, VA with her husband, Rabbi Sunny Schnitzer. They have four grown daughters and a growing family!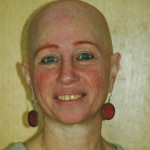 Rabbi Phyllis Berman was ordained an Eshet Chazon (Woman of Vision) by the Jewish-renewal community and as a Rabbi by the ALEPH ordination program. She has been the Summer Director of the Elat Chayyim Center for Healing and Renewal, chair of the board of the P'nai Or Religious Fellowship, a member of the board of ALEPH: Alliance for Jewish Renewal, and the key facilitator for the spiritual interfaith retreat group known as The Tent of Abraham, Hagar, and Sarah. She has taught as a Visiting Scholar and led prayer services for synagogues, retreat centers, campuses, and interfaith conferences throughout the USA and the world. She assisted Rabbi Shefa Gold with Kol Zimra cohorts 1, 2, and 6.
Rabbi Phyllis is the co-author with her husband, Rabbi Arthur Waskow, of Tales of Tikkun: New Jewish Stories to Heal the Wounded World, A Time for Every Purpose Under Heaven: The Jewish Life-Spiral as a Spiritual Journey, and Freedom Journeys: Tales of Exodus and Wilderness Across the Millenia. She wrote essays for the book The Tent of Abraham: Stories of Peace and Hope for Jews, Christians, and Muslims. Her articles on new ceremonies for women and new midrash have appeared in magazines.
Phyllis founded and was Executive Director of the Riverside Language Program, a renowned intensive school for teaching English language and American culture to newly arrived adult immigrants and refugees. From that work, she co-authored a book of stories of the lives of immigrants, Getting into It, and articles about the effect of American public policy on immigrants and refugees.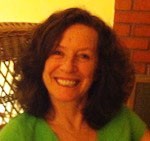 Miryam Levy received ordination as a Rabbinic Pastor from ALEPH: Alliance for Jewish Renewal and has worked as a hospice bereavement counselor and hospital chaplain.
She completed Rabbi Shefa's Kol Zimra program, in the KZ4 cohort, as well as completing a program of Non-dual Kabbalistic Healing with Jason Shulman. Miryam formerly served as retreat manager at Elat Chayyim, the Jewish Retreat Center. Miryam currently serves on the Board of Trustees of Lama Foundation.
She has a personal meditation practice, having studied with Rabbi David and Shoshana Cooper, Rabbi Jeff Roth and Sylvia Boorstein.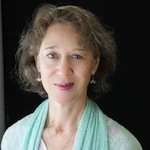 Rabbi Diane Elliot inspires her students to develop a nourishing and deeply felt Jewish practice through meditation, movement, and nuanced interpretations of sacred text. Before training for the rabbinate at the Academy for Jewish Religion, California, Rabbi Diane enjoyed a 25-year career as a modern dancer artist and a practitioner and teacher of the somatic movement form, Body-Mind Centering®.
A long-time meditator, she currently directs Wholly Present, a center for embodied Judaism in the SF Bay Area, and has served as a Program Director for ALEPH Alliance for Jewish Renewal since 2011. Rabbi Diane is the author of numerous essays and poems and recently published This Is the Day, Ha-Yom Yom: Poems inspired by the practice of counting the Omer (Hadassa Word Press, 2017). To learn more about her work, visit www.whollypresent.org.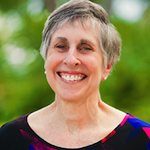 Cherie Brown is the founder and CEO of the National Coalition Building Institute (NCBI), a non-profit leadership training organization that teaches skills in diversity, equity, and inclusion. With a lifetime commitment to doing social justice work, she founded NCBI in 1984 with a goal of training activists and leaders all over the world in the coalition-building skills necessary to end the divisions that separate people.
Cherie has an M. Ed. in Counseling and Consulting Psychology from Harvard University and, in partnership with many NCBI leaders, has built NCBI into one of the leading diversity training and grassroots leadership organizations worldwide.
In addition to her work with NCBI, Cherie is an adjunct faculty member at the Reconstructionist Rabbinical College. From 2014, she has led workshops at numerous colleges following incidents of anti-Semitism on those campuses and has led weekend workshops for young adult Jewish social justice activists on anti-Semitism, internalized anti-Semitism, and the intersection of anti-Semitism and racism. In her role as the Jewish Reference Person in Re-Evaluation Counseling, Cherie has led weekend workshops for Jews and Jews and non Jews.
Cherie is also the author of several publications including Leading Diverse Communities: How-A How-To Guide for Moving from Healing into Action, Racism on Campus: Confronting Racial Bias through Peer Intervention, Conflict Resolution in the Classroom: Training Elementary School Children to be Prejudice Reduction Leaders, Working it Out: Blacks and Jews on the College Campus, and The Art of Coalition Building: A Guide for Community Leaders.