CENTER FOR
DEVOTIONAL ENERGY &
ECSTATIC PRACTICE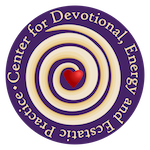 in Jemez Springs, NM
Co-Directors: Rabbi Shefa Gold & Rachmiel O'Regan, MA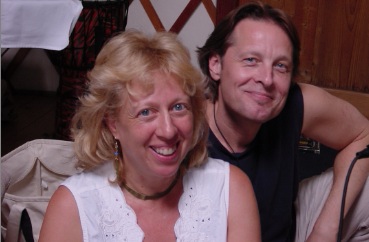 C-DEEP is a resource for communities and individuals who want to explore the deep treasures of Judaism to cultivate the devotional and ecstatic aspects of their lives.
C-DEEP serves:
Those who would build a deep and abiding Center of Awareness through Meditation and Jewish Contemplative practice.
Those on a Devotional path who have a commitment to live from the heart and do the work required to grow in love each day.
Those who understand what it means to perceive the world as Energy and want to become energy-workers.
Those who want to explore Ecstatic states to expand their perceptive and creative potential.
And those who have a commitment to Practice on a daily, and, hopefully, moment to moment, basis.
C-DEEP retreats are held in Jemez Springs, New Mexico, about an hour from the Albuquerque airport.
C-DEEP is a place that is welcoming to people of all faiths and lack of faith. Its teachings are rooted in Jewish Tradition and represent a commitment to Torah liturgy and the wisdom of Judaism as it is creatively expressed through our lives.
By its existence, C-DEEP:
Offers an experiential, practical and embodied spirituality that is anchored in theory and text.
Teaches the value of service: people learning to take care of each other as a way of accessing the Divine.
Promotes the value of silent practice in deepening our experience of Divinity within.
Values artistic expression, stressing transformational process rather than product.
Values the process of purification that leads to the ability to be present to each moment with an open heart.
Teaches the constant awareness of God's presence that can become the foundation for all experience.
Treasures our connection to our ancestors and descendants.
COMMENTS FROM PARTICIPANTS
A profound melding of meditation, chant, movement and ritual in a sweet, supportive environment. I took home a clearer mind, a soul refreshed, and a deeper spiritual practice.
~ Diane
"Shefa and Rachmiel's C-DEEP retreat was life transforming for me. Not only did I experience the presence of the God-Force in new and powerful ways, I took away specific techniques and practices that have continued to deepen that relationship."
~ Yafa
"Shefa's dedication to impeccability in practice, playfulness and contagious spirit of love and service combined with the beauty of the Center created an experience that still resonates in my heart a year later."
~ Carol
"The Ecstatic Meditation retreat in New Mexico enabled me to open up to a spiritual space that has greatly enhanced my life. A year later the C-DEEP experience still reminds me to live in the present every day with love and compassion."
~ Bruce
From RABBI ZALMAN SCHACHTER-SHALOMI (z"l)
"Rabbi Shefa knows how to contact the deep patterns of soul growth. She does that in the dimensions of sound, meditation, movement, and transformation for people. Her Center for Devotional Energy & Ecstatic Practice (C-DEEP) will serve those who are tired of doing only the beginner's work."
Use this form for more information about C-DEEP